Crispy, crunchy and cheesy these Bacon Parmesan Crisps are a delicious low carb snack that aren't only addicting but quick and easy to make!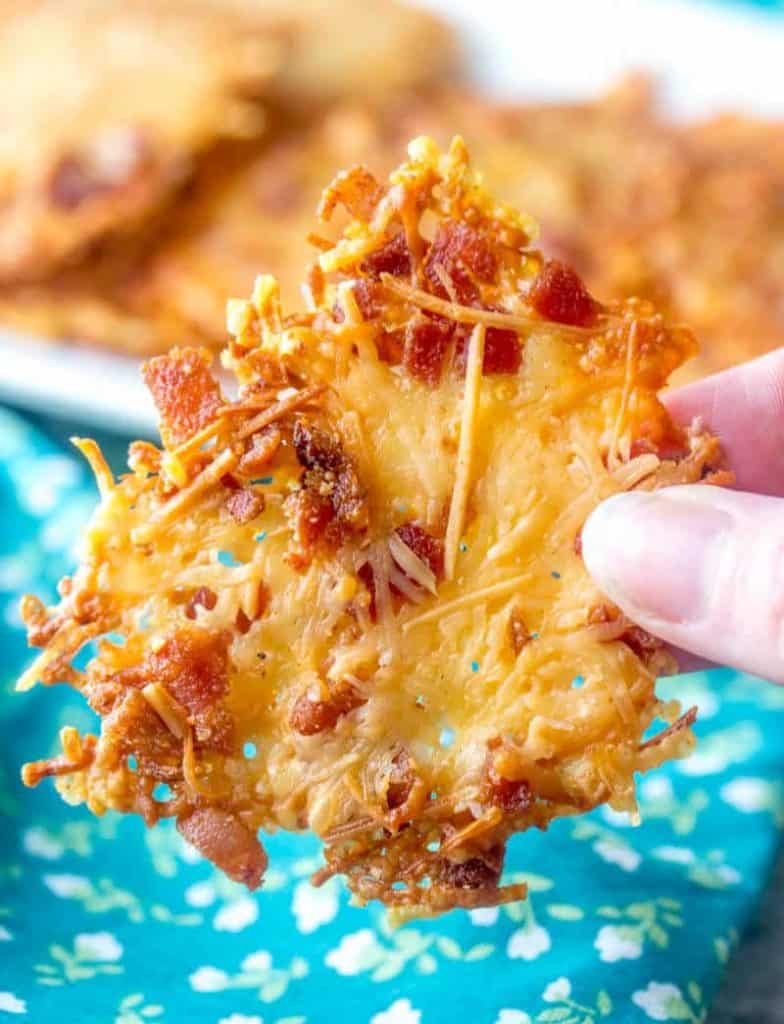 We like quick and easy snacks around this house and cheese is one of the most popular ingredients that we pretty much use in anything. Chips are another snack that is also high on our list, so why not combined the two into one and make these super addicting Bacon Parmesan Crisps?
This recipe is one that my kids adore. It's a great choice for an after school snack, a side dish to a meal or just because you want a break from traditional potato chips. With the addition of bacon you have a rich and hearty flavor that no one can pass up.
So I've tried the whole low carb thing and I just couldn't get myself to follow the diet completely, so when I know that I can have recipes like this around that are a great low carb snacking option it keeps me from reaching for those cookies or candy to fill my quick hunger burst.
WHAT INGREDIENTS DO YOU NEED?
Parmesan
Bacon
Garlic powder
Onion powder
Cayenne pepper
Salt
Bacon did you say? Well yes, I mean everything is better with bacon right? I mean we could live off of bacon if it were possible, or at least include it in a majority of our dishes. But the addition of the bacon in these Bacon Parmesan Crisps recipe is seriously the best.
There are so many different ways that you can make these crisps that you can really cater to your flavor liking. I've seen them made with just parmesan alone, some add basil or thyme or any herb combination.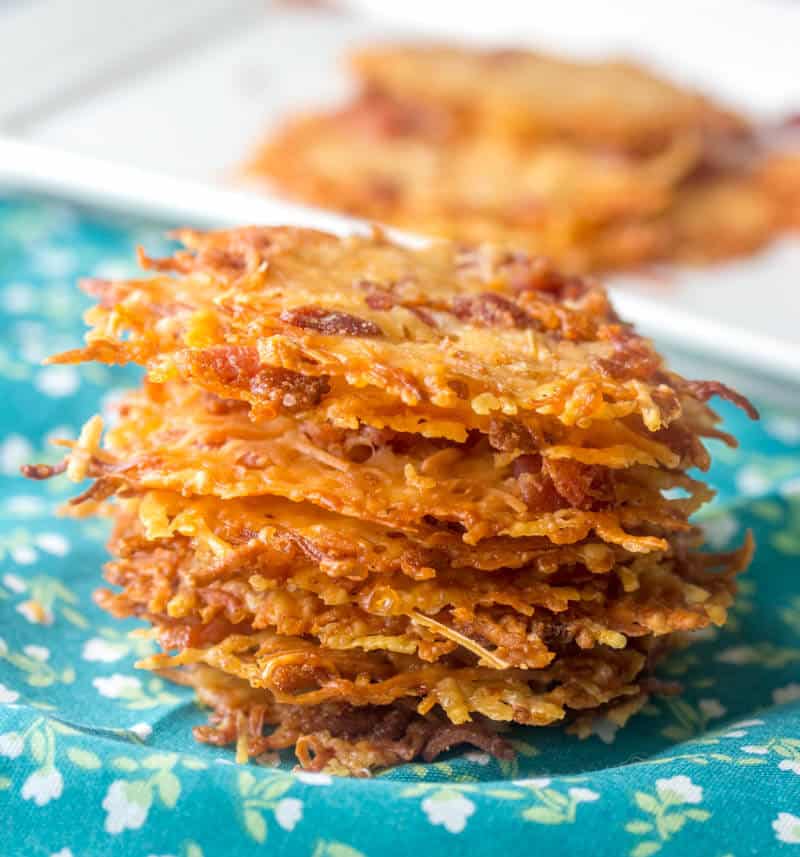 HOW DO YOU MAKE PARMESAN CRISPS?
Preheat oven to 400.
In bowl mix together all your ingredients.
Line a baking sheet with parchment paper or a silpat mat.
Scoop tablespoonfuls of your cheese mixture onto prepared baking sheet into mounds and gently spread out to flatten.
Bake in oven for 4-5 minutes until melted and brown on top.
Let cool completely on baking sheet.
Also I've seen where they add some slices of jalapeño and also add some cheddar cheese to give it the jalapeño popper effect. We really love this version that includes bacon, parmesan, cayenne, garlic powder, onion powder and coarse salt.
If you love a salty snack than this recipe is for you. There is no lacking of flavor and if you want to cut back the salt just leave out the addition of the salt in the recipe. We love the salt flavor so we always keep it in there but it is 100% optional for your flavor liking.
These parmesan cheese crips are perfect for kids, adults and everyone in-between because its super fast, filling and just a great snacking option.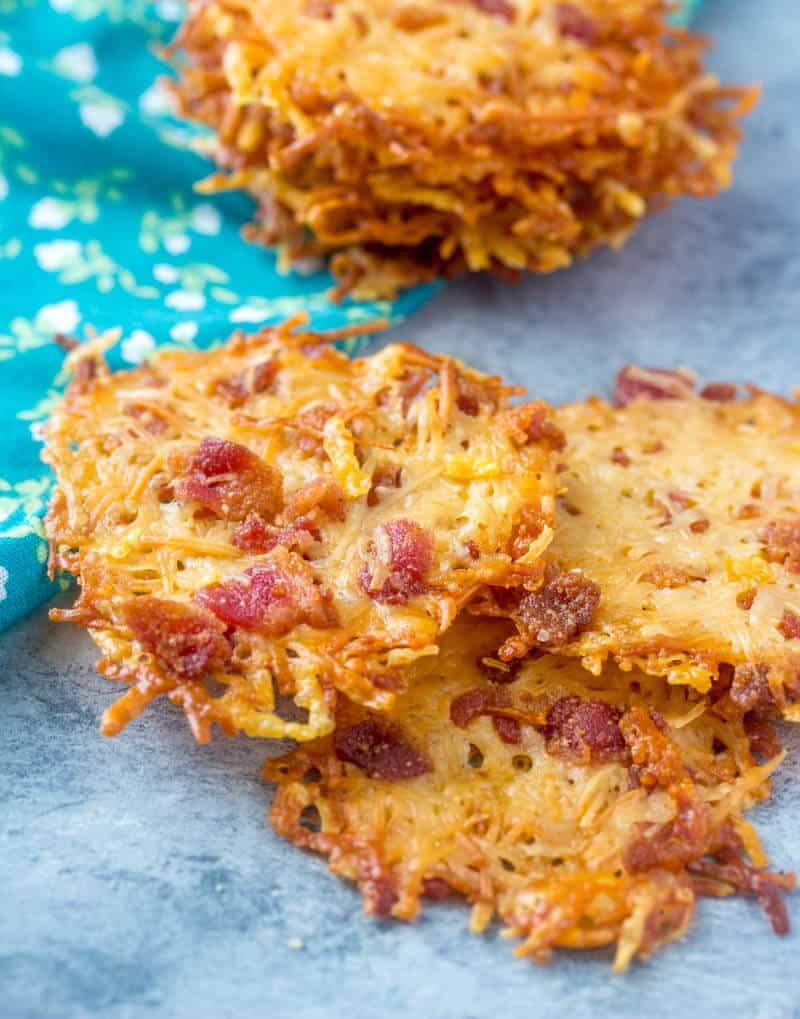 IF YOU LIKE THIS RECIPE YOU MIGHT ALSO LIKE: