Imagine the agonizing pain your body must feel when it's being deprived of oxygen. It's no joking matter. The obstruction of the airway passage, even partial, can result in asphyxia and death, which is why choking is the fourth most common cause of unintentional injury-related death.
Children and the elderly are often prone to choking. In 2015, a total of 5,051 people died from choking, of which 2,848 were people more than 74 years old.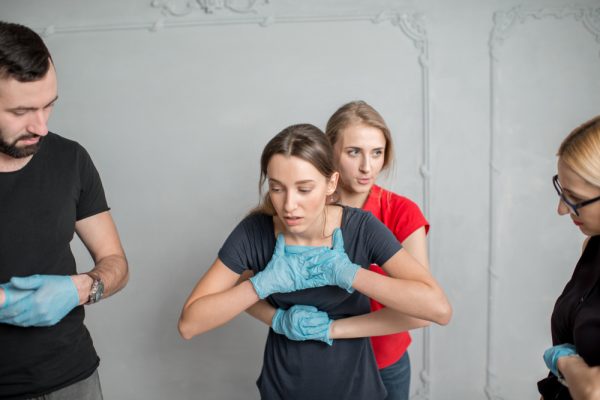 So what should you do if you're choking? If one is lucky, there is someone nearby who can perform the Heimlich maneuver. This first-aid procedure requires the rescuer to stand behind the patient and use their hands to thrust pressure on the diaphragm to dislodge the object and expel it.
What if you're alone? Well, then you need to watch the video below to learn a life-saving technique to rescue yourself.
Jeff Rehman is a Colorado firefighter paramedic. For the last 22 years, he has been a basic life-support instructor and CPR instructor as well.